Kids VT Articles and Events Have Moved to Seven Days
click to enlarge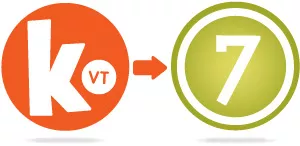 Beginning November 1, 2021 we will no longer be publishing new articles and calendar events on this website. Instead, we'll be uploading them to a new Kids VT section on sevendaysvt.com. We're updating it weekly with the latest news about schools and education, as well as stories, interviews and previews of family fun events.
You can also find events for kids and caregivers in the calendar section of each issue of Seven Days, our sister publication, published weekly on Wednesdays. We've moved the print version of Kids VT into the paper, as well. You'll find a new issue of Kids VT inserted in an issue of Seven Days four times a year.
For a weekly online roundup of all of our coverage, subscribe to "Wee-Mail," the Kids VT newsletter, and we'll deliver it all directly to your inbox.
One thing hasn't changed: Kids VT's staff and contributors are deeply committed to producing high-quality, local content that reflects this amazing community we call home.
Are you an event promoter?
Looking for summer camps and schools?
Find Kids VT on Seven Days:
Still available on kidsvt.com:
Questions?
Reach out to our team at transition@kidsvt.com.