17

What's Happening...
Fairs & Festivals Next 30 Days
3 total results
Sat., Nov. 2, 9 a.m.-4 p.m.
802-878-2762
Fairs & Festivals
Over 100 artists and speciality vendors showcase their handmade holiday gifts, including toys, doll clothes, woodcrafts, jewelry, pottery, artwork and more.
Sat., Nov. 2, 12-4 p.m.
802-434-3064
Fairs & Festivals
The community comes out to play, learn and celebrate with local businesses, including free workshops from Efficiency Vermont about saving on home heating costs, live performances, children's activities, a silent auction, raffle and capped with the annual harvest potluck from 5-7 p.m.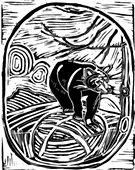 Sat., Nov. 9, 10 a.m.-6 p.m.
802-778-9178
Fairs & Festivals, Community

A unique form of science fiction set in the Victorian era with steam-powered machines and 19th-century-inspired clothing enchants visitors with special guests and panelists, artisans, crafters and performers from Vermont and New England. $5-15; free for children under age 6 with purchase of adult ticket.

Showing 1-3 of 3 total results in this search.