12

What's Happening...
Parenting Next 30 Days – Image
5 total results
Sat., Nov. 16, 4-5:30 p.m.
802-865-7216
Parenting
This group gets fathers of young children reading together, having fun with creative play and forming new friendships. All are welcome. Ages 5 and under.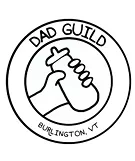 Sat., Nov. 16, 1-3 p.m.
802-658-9941
Parenting
Dr. Carol Story — an expert in the field of giftedness and one of the founders of the TDI — guides parents in a supportive and social afternoon for parents. For adults. preregister.
Third Wednesday of every month, 11 a.m.-1 p.m.
802-888-5229
Third and First Thursday of every month, 6:45-8:15 p.m.
802-272-5262
Parenting, Community

Mothers of preschoolers and school-age children mingle with other mamas for themed discussions. Childcare and children's crafts provided, sponsored by the Waterbury Mission Church.
Second Monday of every month, 9:30-11:30 a.m., Mon., Jan. 6, 9:30-11:30 a.m., Mon., Feb. 3, 9:30-11:30 a.m., Mon., March 9, 9:30-11:30 a.m., Mon., April 6, 9:30-11:30 a.m. and Mon., May 4, 9:30-11:30 a.m. Continues through Dec. 9
802-878-7107
Parenting
Mothers of little ones age preschool and younger socialize over breakfast and hear ideas about motherhood. Childcare provided. $5; free for first-time visitors.
Showing 1-5 of 5 total results in this search.