What's Happening...
Parenting This Weekend – Staff Pick
1 total results
Sat., Oct. 19, 4-5:30 p.m. and Sat., Nov. 16, 4-5:30 p.m.
802-865-7216
Parenting
This group gets fathers of young children reading together, having fun with creative play and forming new friendships. All are welcome. Ages 5 and under.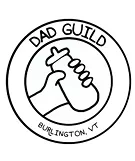 Showing 1-1 of 1 total results in this search.